FAIRS / SET DESIGN / EVENTS
TERRA MORETTI / vinitaly stand 2019
in collaboration with Clementina Coscera and Dario Bruno
Terra Moretti is a successful Italian holding that some of the most prestigious wine enterprises refer to: Bellavista, Contadi Castaldi, Sella & Mosca, Terruzzi and Acquagiusta. For this company we conceived and mounted a stand at Verona's Vinitaly 2018.
We projected and set up the stand with multiple areas where the Terra Moretti's brands could share the space and create a harmonious whole. We did this by furnishing in detail every corner of the welcoming area. Guests from the company would perceive the continuity across the areas of the stand thanks to an imaginary and creative theme that honours the identity of Terra Moretti and the other brands presented.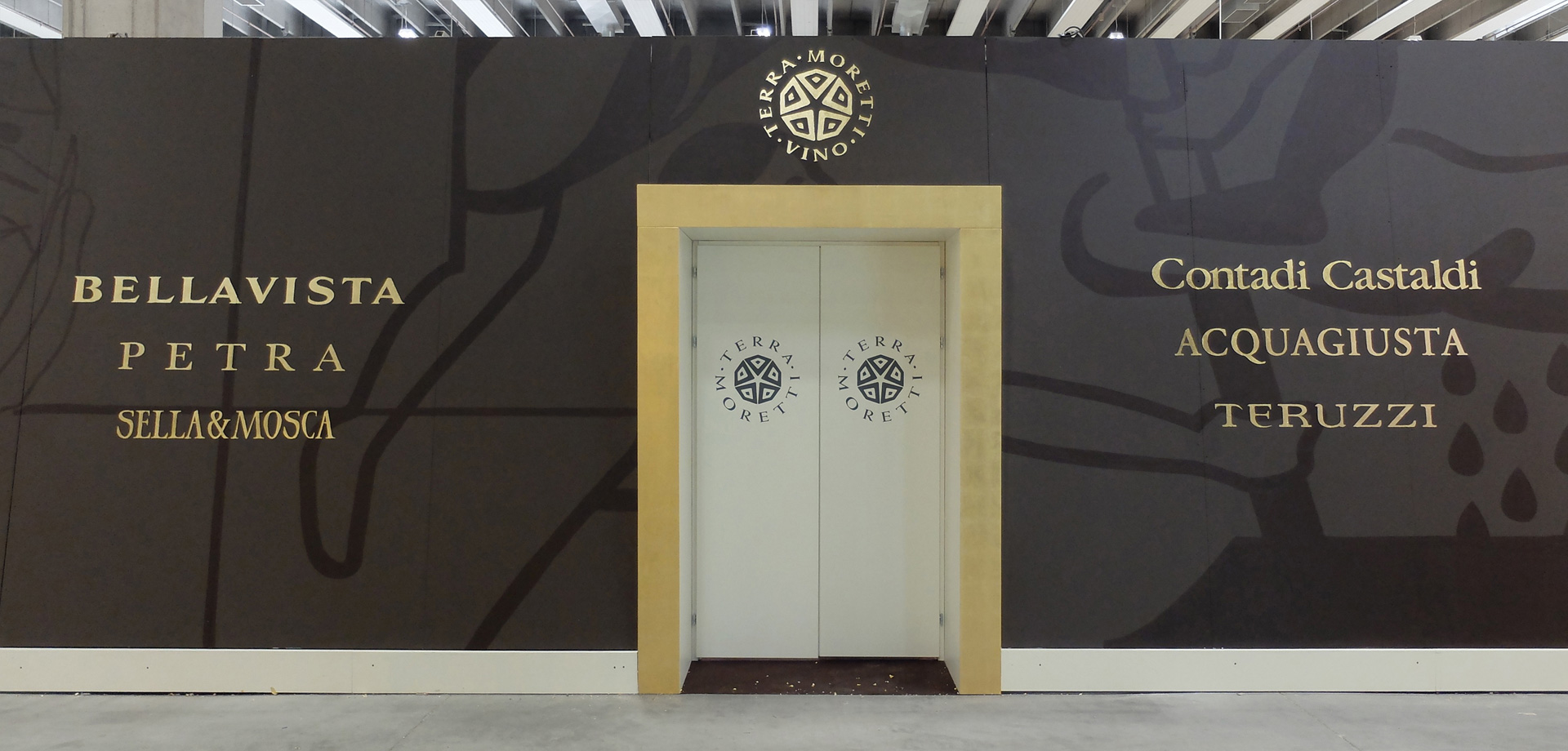 let's start talking about it?
GOUACHE INTERIOR WALL ART – ALICE GUAZZO / CARLOTTA PANZERI – P. IVA: 03382240962 – info@gouache.it – +39.338.975.3165