Wall art company
ALICE GUAZZO / CARLOTTA PANZERI
ABOUT US
Your walls need Gouache.
Walls are our own canvases, colours are our working tools, and beauty is our goal.
We are Alice and Carlotta, part artists, part decorators Our passion is to personalise in unique and always different ways walls of houses, offices, restaurants and stands.
We've been decorating interiors since 2001 and changed the life of hundreds of walls. Your homes would rather do without wallpaper…all they ask for is a touch of Gouache!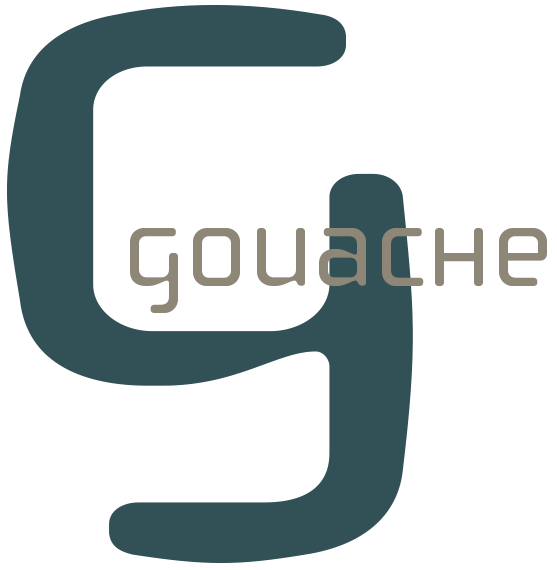 Home
A house can say a lot about you: stories, projects, ideas and dreams.
For this reason our mission is to turn walls into wall-art-histories full of colours, shapes and images.
Every space has to be a unique work of art that speaks about you. In this way only, the spaces where you spend your day-to-day life can really become the places where your heart is.
OFFICES / ATELIERS
We personalise your workplace with paintbrushes and colours. We'll turn it into a unique place to make you feel home. Your style will become the theme for places and people.
And when people fell good, work becomes smoother, more pleasant and creative. Your office? We see it as an extension of your brand identity
FAIRS / SET DESIGN / EVENTS
Even temporary structures, as those created for fairs and large scale events, need to know how to distinguish themselves, how to intrigue the public and communicate.
And when time is limited, it becomes even more crucial to personalise stands and structures to make the visitors and clients' experience truly unique.
Only beauty can create the right atmosphere for a business environment and help in fostering valuable encounters.
RESTAURANTS / HOTELS
Places dedicated to conviviality, to food, rest and holidays, all require a strong identity in order to become memorable.
We work in close contact with the owners of these facilities to emphasise in the best way the image of each venue: our 'wall art' helps in making every costumer's experience unforgettable, making the most of the impression the place will leave with them. A mix of interior decoration and design that turns every area into an exclusive venue.
GOUACHE, WALL ART COMPANY: Alice e Carlotta decorate the walls of your spaces with ancient and modern techniques, projecting your personality upon them- Milan
Gouache: Alice Guazzo, Carlotta Panzeri
Wall Art – Wall Decoration
GOUACHE WALL ART COMPANY – ALICE GUAZZO / CARLOTTA PANZERI – MILANO – info@gouache.it – +39.338.975.3165 – P. IVA: 03382240962